News 2015
HERITAGE WEEK - August 2015
TVAS participated in a number of events held as part of Heritage Week 2015.
Archaeology for Kids at Scarriff Library on 25th August. Fully booked and a great success.
Being an archaeologist a free workshop in the Clare Museum, Ennis on 27th August. Sessions at 10:00 and 14:00.
A Nine-Thousand-Year Long Story: Archaeological Discoveries Along the Route of the M11 Gorey to Enniscorthy Motorway Archaeologists revealed more than 100 previously unknown sites between Gorey and Enniscorthy. A presentation about the discoveries and an opportunity to see some of the objects uncovered at the pop-up museum. Event hosted by Enniscorthy Castle Museum on 22nd August from 14:00 to 16:00.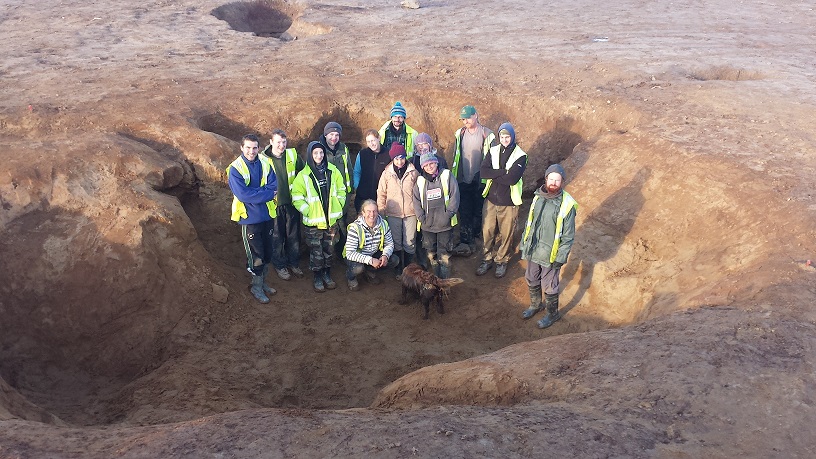 Hags Head, Co. Clare - July 2015
TVAS were commissioned by Clare County Council to assess the archaeological impact of fencing at the Napoleonic period signal tower at Hags Head, Liscannor. In its current state, the tower constitutes a dangerous structure as it stands next to the existing coastal walkway between Liscannor and Doolin via the Cliffs of Moher. The fencing will protect both the public and the ruins, which also include the remains of an Emergency Period look-out post.
Test pits dug by Graham Hull and Joe McCooey didn't reveal any archaeology, but the views were spectacular.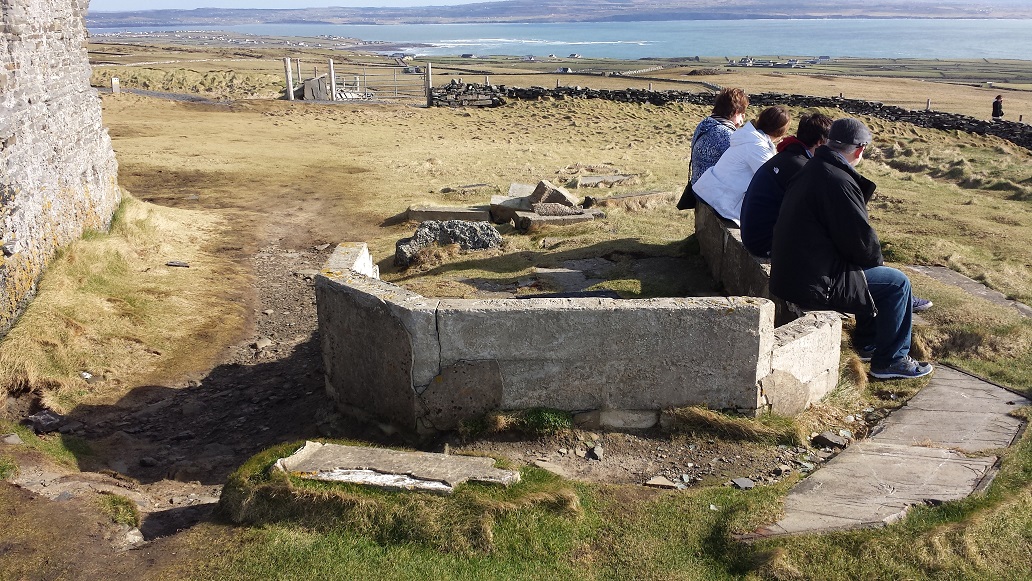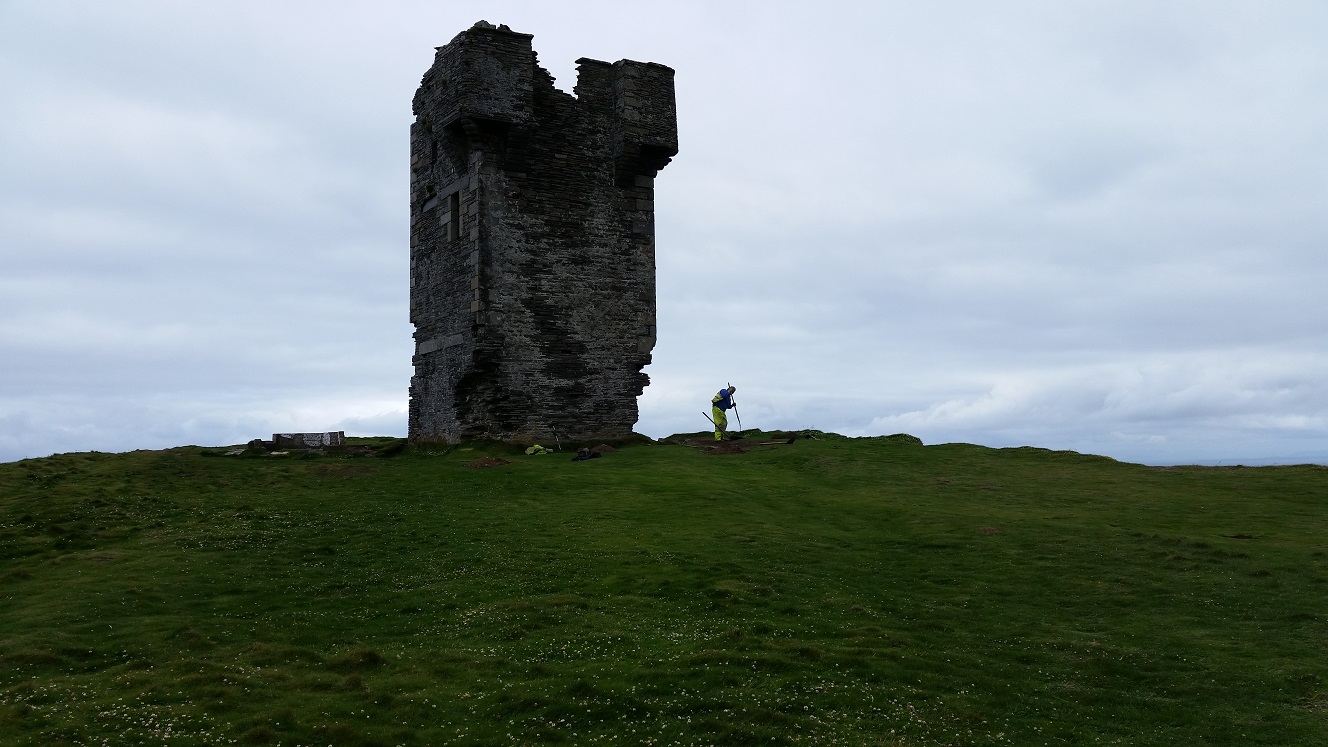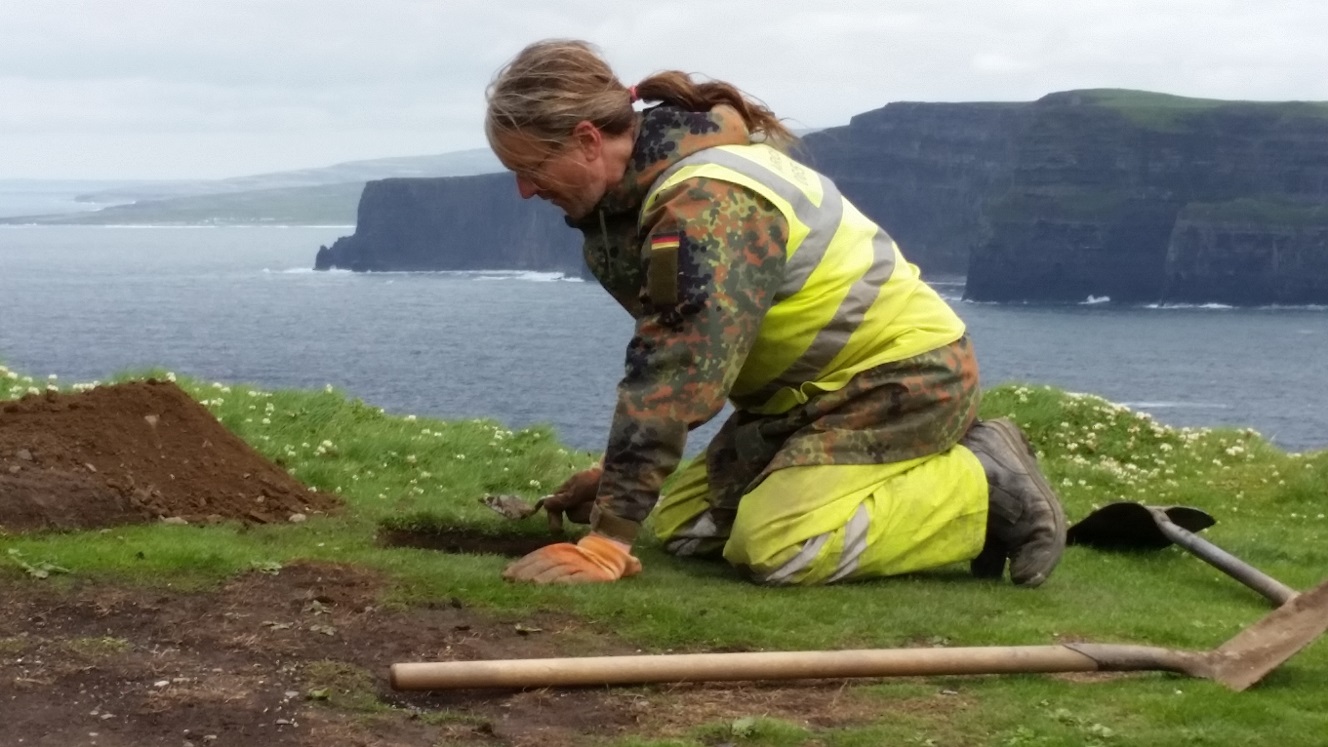 Doolin Heritage Weekend - June 21st - 22nd 2015
At this year's heritage event Kate Taylor gave a talk on recent excavations in Liscannor whilst Joe McCooey was responsible for an experimental firing of a fulacht fia, a replica of one from the Liscannor excavation.